…criticism has smacked me against the head with recognition, racked my practice with doubt, saddled my movements with embarrassment, and struck me on the ass with a hot poker of jealousy and desire.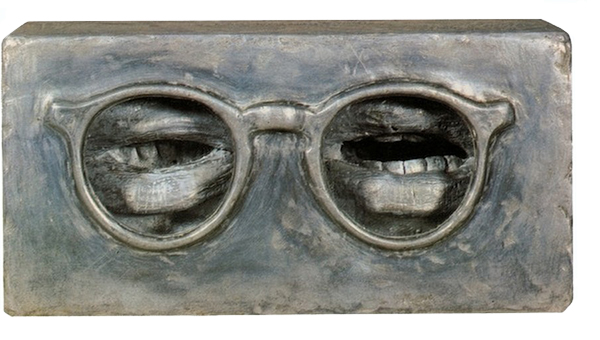 "If you really believe in art, then the artwork has a life of it's own and an authenticity of its own. The artist can tell you what he meant, but you can say 'I don't care, the work's better than your intentions.' The work has to stand up on its own. Intentionality is this drive within the work towards a certain goal, asking certain questions, referring to certain traditions; all of that is intentionality. That's what makes the work rich, and it's [the critic's] job to deal with it."
That's David Cohen during audience Q&A at The Review Panel in New York, on 3 March 2006.
What Cohen said that night about the life and authenticity of a work feels, as I transcribe it from the audio today, entirely self-evident. But when I first heard it a few years back, it hit me with the force of revelation.
Here's the full snip, the uncut and helpful exchange between Cohen, Martha Schwendener, Michael Brenson and Lilly Wei:
All of this was news. That it all could come down to just the life of the work, that the work could be read without recourse to biography or regard for artistic creed. That it could be read without taking the renegade stance of chucking authority out the window. That intention, if it's to mean anything over the long haul, resides in the work and not anywhere else, indexed by the mark and the mark being a record of nothing else.
I need to be clear. David Cohen said none of these things when he said what he said that night in March 2006. But I was just back from a long and failed photojournalism jag in the Mideast and this is what I heard him say. That work could be unfreighted by throughline and still stand up to critical scrutiny–or more to the point, that it could simply stand up. Just the idea of it was freeing and helpful. It's been helpful since, especially in the studio.
•
All of this needs unpacking. But, first, some finer points need to be made. So today we kick off an occasional series on artists and how they read and use criticism to help inform their studio work. First up: Gabriela Salazar, Farrell Brickhouse and Stephen Maine.
spacer Richard Benari
Subscribe to Tilted Arc
If you like this story, please consider subscribing. We are sticklers for privacy.
We will never sell or share your e-mail address.
Recent Posts: